Do you have any questions?
Lot 171 Tlokweng Road,
Botswana P. O. Box 30331,
Tlokweng, Botswana
Tel: (+267) 770 50015
Fax: (+267) 392 8568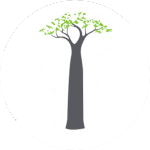 "5 star 5 star 5 star"
Frances M
Wonderful, wonderful, wonderful. I cannot fault this hotel at all. The rooms were clean, tidy and just what I needed. There is no restaurant for dinner but the shopping center is a short walk and there are plenty of restaurant there. The star attraction are the staff from the cleaners, security guards to the bar staff and front desk they were all wonderful friendly and helpful.